While fall usually brings a decrease in sales activity, the opposite was true in September. The number of listings on the market dropped by double digits and home sales rose. With interest rates near historic lows and employment levels at historic highs, the housing market is expected to stay strong throughout the fall and winter.
EASTSIDE
Long the most affluent area of King County, the Eastside continues to record the highest home prices in the region. The median price of a single-family home on the Eastside was $928,500 in September, an increase of 4% from a year ago and a decrease of less than 1% from August. The Eastside construction boom continues, indicating that developers remain confident in the strength of the local economy.
KING COUNTY
The number of homes on the market in King County fell by almost 20% in September when compared to a year ago. However, last fall saw an increase in inventory that was unusual for the time of year. The median price of a single-family home was $660,000, down just 1% from the same time last year. Cities in King County, outside of Seattle, all saw price increases. Sales were up 7% indicating no shortage of buyers.
SEATTLE
Prices remained relatively stable, with the median price of a single-family home in September dipping 3% over a year ago to $750,000. As tech companies continue to recruit top talent to the area, Seattle's population keeps booming and demand for housing remains high. While home sales traditionally dip in the fall, the city saw sales increase by 12% in September as compared to last year. Rising rents may push more buyers into the market.
SNOHOMISH COUNTY
Buyers continue to be drawn to Snohomish County thanks to a strong economy and housing costs that are considerably more affordable than King County. That influx of buyers is also driving up prices. The median price of a single-family home in September was $492,500, up from $484,995 the same time last year. At $167,500 less than the median price in King County, it's a relative bargain.
VIEW FULL SNOHOMISH COUNTY REPORT
---
This post originally appeared on GetTheWReport.com
Posted on October 18, 2019 at 5:06 pm
Sandy Nicholls
Category:

Housing Market News, Local Market Updates, Selling Your Home
Tagged

bellevue, eastside, economy, housing, issaquah, king county, local market update, market update, Real estate, realtor, renton, sandy nicholls, seattle, stats, washington, Windermere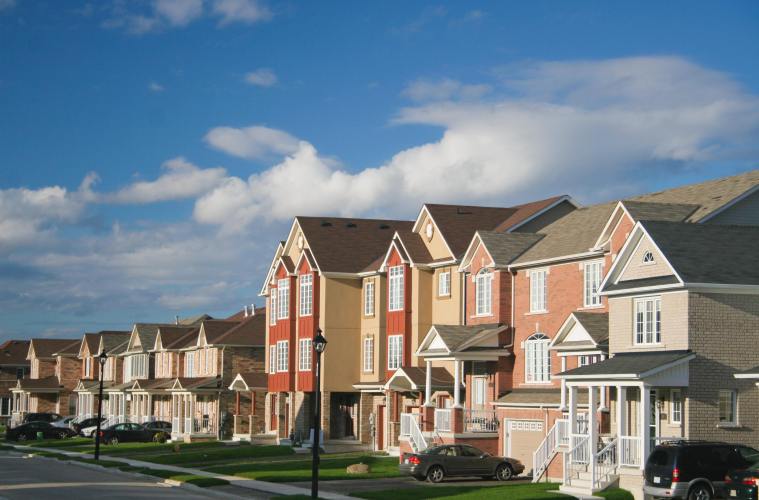 Despite a real estate slowdown gripping the nation, this year's housing market is expected to be busier than realtor.com® economists originally predicted late last year. That means more home sales—and higher prices—are on the way.
The anticipated uptick in activity is due to lower mortgage rates, which make homes more affordable for buyers. The economic team expected rates to climb to 5.5% in 2019, but instead they have hovered around 4%. (They were 4.17% on 30-year, fixed-rate mortgages as of April 18, according to Freddie Mac data.) Economists say rates are now likely to rise a little to 4.5%, still well below what buyers were dreading.
However, it'll be nothing like the feeding frenzy of recent years.
"It's still going to be a lukewarm year for the housing market," says Chief Economist Danielle Hale of realtor.com. "We're going to see higher prices and slightly higher home sales than we expected. But home sales are still going to decline slightly as a result of the housing slowdown. There's a gap between what sellers are looking for and buyers are hoping to pay."
While a single percentage point difference may not seem that significant, it can add more than $100 to the monthly loan payment on a median-priced home of $300,000. (This assumes buyers put 20% down.) That can translate into tens of thousands of dollars over the life of a 30-year loan.
The downside for buyers—and upside for sellers—is that prices are expected to rise more than Hale's team originally forecast, going up 2.9% in 2019 instead of 2.2%. That's because the swelling ranks of buyers motivated by those lower mortgage rates will increase demand—and therefore prices.
Meanwhile, realtor.com's economists predict the number of home sales will almost hold steady, dipping just 0.3%. They originally believed the number of sales would fall by 2%.
The market has slowed down from previous years because sellers, seeing an end to the good days of high prices, rushed to put their homes on the market. But this happened at the same time that many buyers backed off because of those same high prices. The glut in supply led to lower price growth and fewer home sales.
But as always, local conditions will be the main factor for real estate in your market, Hale says.
"In some markets there's still not enough housing available, so buyers are likely to find a competitive market," she says. "But in some markets prices are so high that buyers are choosing to be patient and sit on the sidelines."
This post originally appeared on Realtor.com.