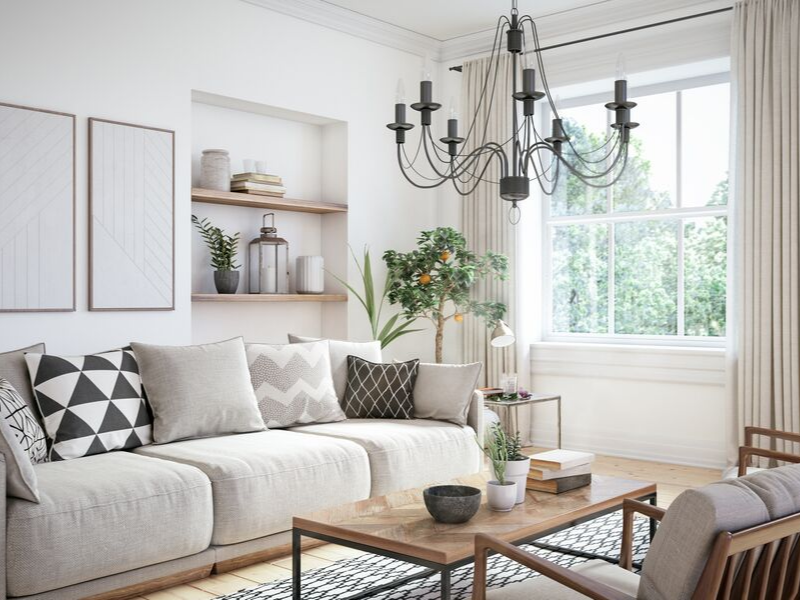 For more than 20 years, the benefits of staging a home have been well documented. Numerous studies show that staging helps sell a home faster and for a higher price. According to the National Association of REALTORS®, 88 percent of home buyers start their search online, forming impressions within three seconds of viewing a listing. When a home is well staged, it photographs well and makes the kind of the first impression that encourages buyers to take the next step.
Studies also indicate that buyers decide if they're interested within the first 30 seconds of entering a home. Not only does home staging help to remove potential red flags that can turn buyers off, but it also helps them begin to imagine living there. Homes that are professionally staged look more "move-in ready" and that makes them far more appealing to potential buyers.
According to the Village Voice, staged homes sell in one-third less time than non-staged homes. Staged homes can also command higher prices than non-staged homes. Data compiled by the U.S. Department of Housing and Urban Development indicate that staged homes sell for approximately 17 percent more than non-staged homes.
A measurable difference in time and money
In a study conducted by the Real Estate Staging Association in 2007, a group of vacant homes that had remained unsold for an average of 131 days were taken off the market, staged, and relisted. The newly staged properties sold, on average, in just 42 days, – which is approximately 68 percent less time on the market.
The study was repeated in 2011, in a more challenging market, and the numbers were even more dramatic. Vacant homes that were previously on the market for an average of 156 days as unstaged properties, when listed again as staged properties, sold after an average of 42 days—an average of 73 percent less time on the market.
Small investments, big potential returns
Staging is a powerful advantage when selling your home, but that's not the only reason to do it. Staging uncovers problems that need to be addressed, repairs that need to be made, and upgrades that should be undertaken. For a relatively small investment of time and money, you can reap big returns. Staged properties are more inviting, and that inspires the kind of peace-of-mind that gets buyers to sign on the dotted line. In the age of social media, a well-staged home is a home that stands out, gets shared, and sticks in people's minds.
What's more, the investment in staging can bring a higher price. According to the National Association of REALTORS, the average staging investment is between one percent and three percent of the home's asking price, and typically generates a return of eight to ten percent.
In short, less time on the market and higher selling prices make the small cost of staging your home a wise investment.
Interested in learning more? Contact your real estate agent for information about the value of staging and referrals for professional home stagers.
This post originally appeared on the Windermere.com Blog
Posted on October 23, 2019 at 7:05 am
Sandy Nicholls
|
Category:

Home Buying, Selling Your Home
|
Tagged

bellevue, home, home selling, home staging, issaquah, kirkland, market, professional staging, Real estate, realtor, sandy nicholls, seattle, selling, selling a home, sold, staging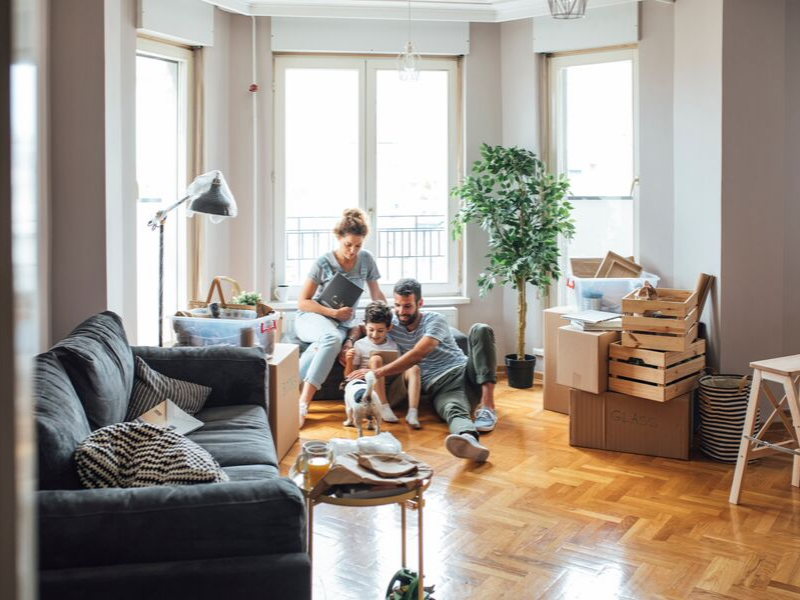 Congratulations on your new home! You made it through the arduous process that is buying a new home. Now it's time to take on the task of moving in.
You did your research about the neighborhood and you feel like you know the home like the back of your hand. However, there are some things to do as you move in to protect your newest investment, and yourself, from the unknown variables in and around your home.
Change the locks garage door codes
Previous owners might have changed the locks, but they may not know who all has a key or a code to open your garage, especially neighbors who they trusted to watch their place while they were away. Changing the codes and locks on all the doors ensures that you have complete control over entry to your home
Check or Install Fire and Carbon Monoxide Detectors
If the home already has fire and carbon monoxide devices, make sure they are in working order by testing each one with the tester button. Keep a note of when to replace them as well.
If they don't have them, install a device in each sleeping room, as well as common areas like the living room or kitchen. Hallways are a great place to cover multiple rooms with one detector as well.
Install a security system
Enjoy total peace of mind with a new security system. Meet with a consultant on the best ways to protect your home for a system that works best for you and your lifestyle.
There are also app-connected systems that you can set up yourself that notify you of movement on the cameras or doors and windows opening.
Meet the neighbors
Build a sense of community and get to know the lay of the land by knocking on neighbors' doors to get to know them. Bring a small gift as a "thank you" for dealing with the moving trucks. This is a great initial step for figuring out who you can trust to watch things while you're away should you need a helping hand in the near future.
These are just a few ideas on what you should do as soon as you move in. What are some things you do, or suggest to friends and clients on move-in day?
Do you have questions on buying or selling your home? Reach out for more information, Sandy Nicholls  (425) 444-4966
This post originally appeared on the Windermere.com Blog
Posted on October 9, 2019 at 5:16 pm
Sandy Nicholls
|
Category:

For Your Home, Home Buying
|
Tagged

bellevue, buying, buying a home, eastside, home, issaquah, kirkland, moving, moving in, Real estate, real estate agent, real estate broker, realtor, seattle, Windermere
Increased inventory, slower sales and more price reductions all point to a balancing market—welcome news for price-shocked buyers. Sales prices are up from last October and down from the all-time high reached this spring. Despite the slowdown, it's important to point out that we're only moving back toward what a normal market looks like. King and Snohomish counties each have over two months of available inventory. While that is double the inventory of a year ago, it's far short of the four to six months supply that is considered a balanced market. Sellers looking to list their home now can be sure there remains plenty of interest among home buyers.
Eastside
The median home on the Eastside sold for $890,000 in October, up 5 percent from a year ago and unchanged from the previous month. While year-over-year price increases were in the single digits for the Eastside overall, several areas, including Kirkland, Woodinville and Mercer Island, experienced double-digit price gains. Buyers are still having to pay a premium for desirable Eastside properties. However, with more choices and less buyer urgency, sellers need to price their home correctly to maximize their chances of getting the best possible return.
King County
Inventory in King County for all homes, both single-family and condominium, soared 102 percent over last October. The increase was due to an influx of new listings and the fact that homes are now taking longer to sell than at the peak of the market this spring. While buyers now have more breathing room to make their decisions, the 2.4 months of inventory in King County is still far from a balanced market. The median price of a single-family home in October was $670,999, an increase of 7 percent from the same time last year, and virtually unchanged from August and September. South King County showed larger increases, with prices rising more than 10 percent from a year ago in Auburn, Kent and Renton.
Seattle
In October, the median price of a single-family home in Seattle was $750,000, up 2 percent from last October and down slightly from last month. While inventory doubled over a year ago, Seattle falls behind most areas of King County in supply with just under two months of inventory available. Demand is predicted to stay high, with Seattle's population projected to grow at twice the national rate next year. That said, buyers are in the position to be able to negotiate. A recent analysis named Seattle as one of the top markets in the country where it makes the most sense to buy this winter.
Snohomish County
Inventory in Snohomish County soared 65 percent in October as compared to a year ago. The area now has 2.4 months of inventory, about the same relative supply as King County. As with most of the Puget Sound area, the increase in inventory was due to a higher number of sellers listing their homes and fewer sales. Year-over-year, the median price of a single-family home sold in October in Snohomish County grew 8 percent to $473,000. The median price in September was $485,000.
This post originally appeared on the Windermere Eastside Blog.
Posted on November 13, 2018 at 9:50 am
Sandy Nicholls
|
Category:

Housing Market News, Local Market Updates, Selling Your Home, Uncategorized
|
Tagged

bellevue, buying, eastside, home, house, kirkland, market update, Real estate, real estate agent. real estate broker, real estate news, redmond, selling, stats