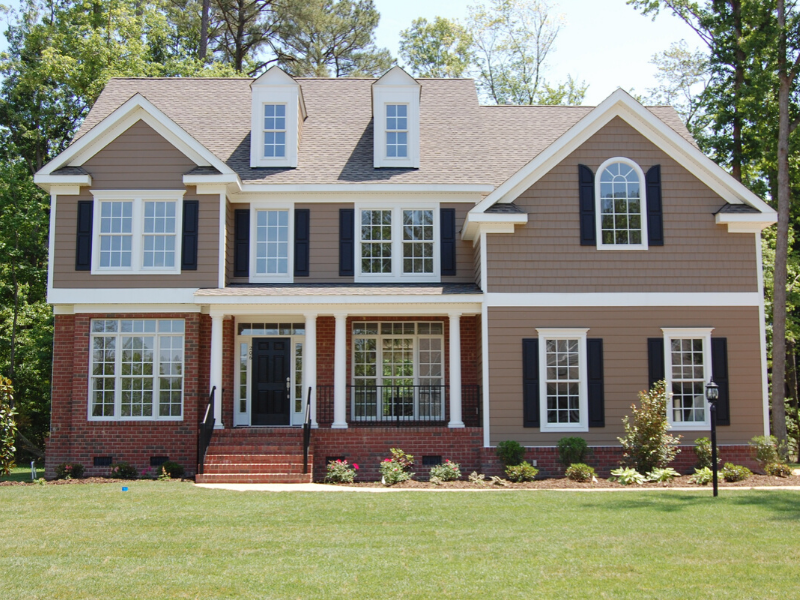 Image Source: Canva
When it comes time to sell your home, first impressions are crucial. Improving your curb appeal helps to make the most of a buyer's first glance and sets the stage for their interest in purchasing your home. The following projects are simple and inexpensive ways to enhance both your home's first impression and its value.
Landscaping
Lawn: A healthy, well-tended lawn goes a long way towards improving your curb appeal. Clean up all weeds, leaves and debris, and consistently water your lawn to give it that fresh green look. If you live in an arid climate, consider grass alternatives like artificial turf for the best lawn aesthetic.
Plant colorfully: Adding color variety to your front yard will grab buyers' attention. Align smaller plants, like groundcover and flowers, neatly within your flower beds, aiming for symmetry when possible. Use larger plants and trees to frame in your entryway or walkup. If your front yard doesn't have flower beds, try adding hanging planters or window boxes.
Lighting: Landscaping lighting boosts your curb appeal during nighttime, accentuates your shrubbery, and adds a welcoming touch for visitors as potential buyers, lighting the way to your door.
Image Source: Canva
Porch
Front porches set the stage for all your home has to offer. Improvements here will play a significant role in how comfortable potential buyers feel about the property and how inspired they are to explore the inside of the house.
Door: Your front door is an opportunity to make a tasteful statement. Look at bold color choices that are within or slightly stretch your home's exterior color palette. Take time to prepare the surface for a fresh coat of paint to make the color pop as much as possible. Try stylish doorknob options that accentuate the aesthetic to give your door some added flair.
House numbers: New and stylish house numbers are an easy, eye-catching touch to the look of your porch. Look for styles that match with your exterior color palette and any exterior lighting fixtures.
Go for comfort: Incorporating classic front porch elements like a porch swing, sitting bench, and other outdoor furniture gives a welcoming aura to the front of your home and creates a sense of comfort for prospective buyers.
Shutters: Windows are the gateway to the inside of your home. Shutters of delicate fabric will bring elegance to your front porch, while wooden shutters deliver a solid, cozy vibe.
Other
These miscellaneous projects will add the finishing touches to your home's curb appeal and get it in prime selling condition.
Quick maintenance: Small chores and minor fixes like cleaning gutters, repairing chipped paint, and cleaning windows are important for buyers with a detailed eye.
Staining: Instead of replacing fences or garage doors, look into applying a fresh stain. This brings a refreshed look and is much cheaper than a full renovation or replacement.
Power wash: Power washing your walkways and driveways makes a significant difference in curb appeal. If buying a power washer is outside your budget, explore rental options from the big-name hardware stores.
---
This post originally appeared on the Windermere.com Blog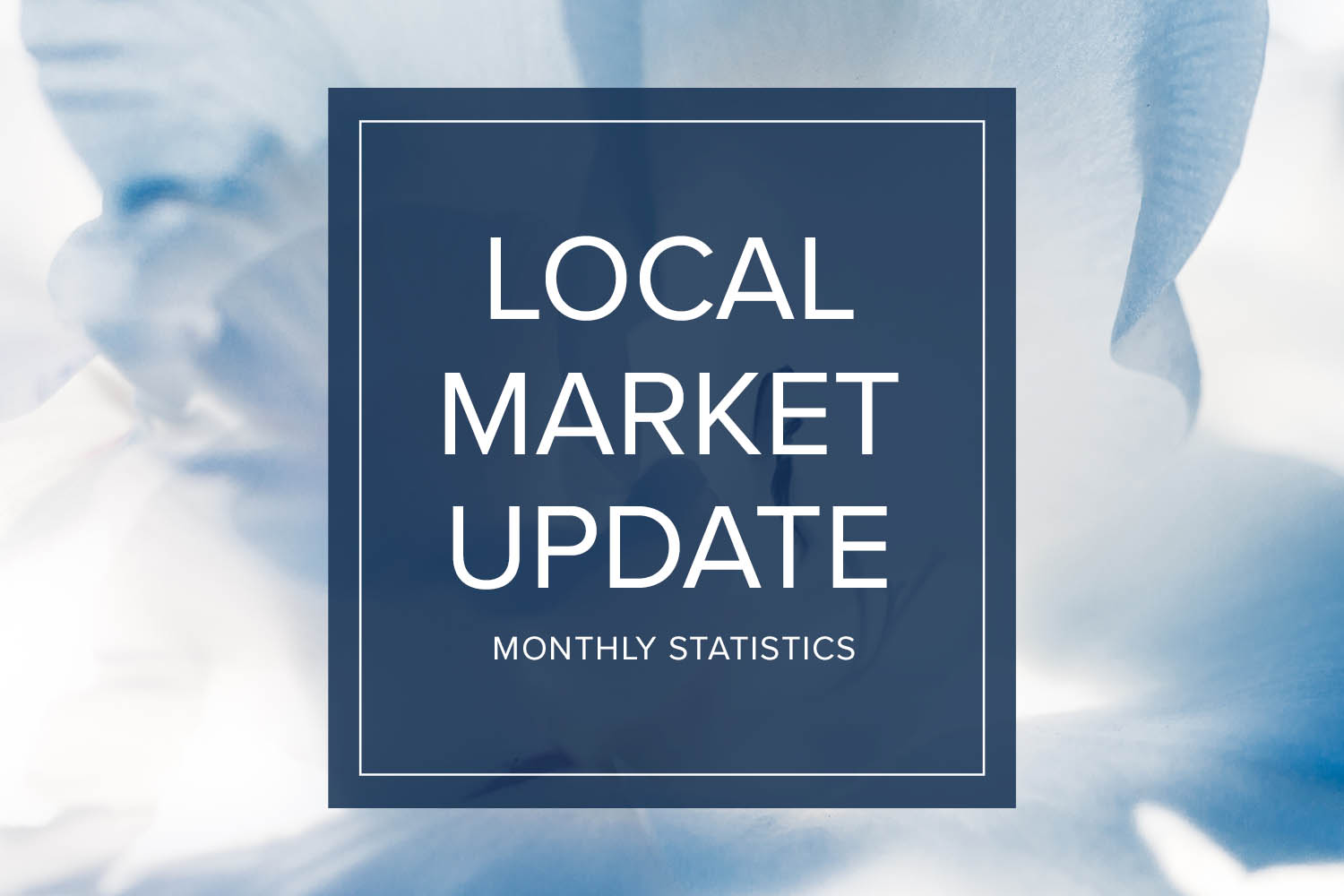 We hope you are weathering the new normal as best as you can. With everyone spending more time than ever at home, real estate has taken on a whole new importance. For those who are interested, here is a brief update on how COVID-19 continues to affect our local market:
Business was better than expected under the Stay Home order. COVID-19 did reduce real estate sales in April as compared to a year ago, however the number of sales rose steadily each week of the month. Sales growth continued in early May and we expect sales to increase slowly week by week.
The number of new listings dropped, suggesting that would-be sellers are waiting until the shelter-in-place order is over to put their home on the market. With local technology companies continuing to hire, buyers will continue to face competition for limited inventory in the coming months.
Home prices remain stable, with the median price of homes sold in April up slightly from a year ago. Sellers appear to be pricing homes realistically and buyers are not finding deep discounts.
The monthly statistics below are based on closed sales. Since closing generally takes 30 days, the statistics for April are mostly reflective of sales in March. Next month's data will offer a more telling trend of the effect of the virus on the local housing market.
If you are interested in more information, every Monday Windermere Chief Economist Matthew Gardner provides an update regarding the impact of COVID-19 on the US economy and housing market. You can get Matthew's latest update here.
As our current situation evolves, know that the safety of everyone remains our top priority.
EASTSIDE
KING COUNTY
SEATTLE
SNOHOMISH COUNTY
VIEW FULL SNOHOMISH COUNTY REPORT
---
This post originally appeared on GetTheWReport.com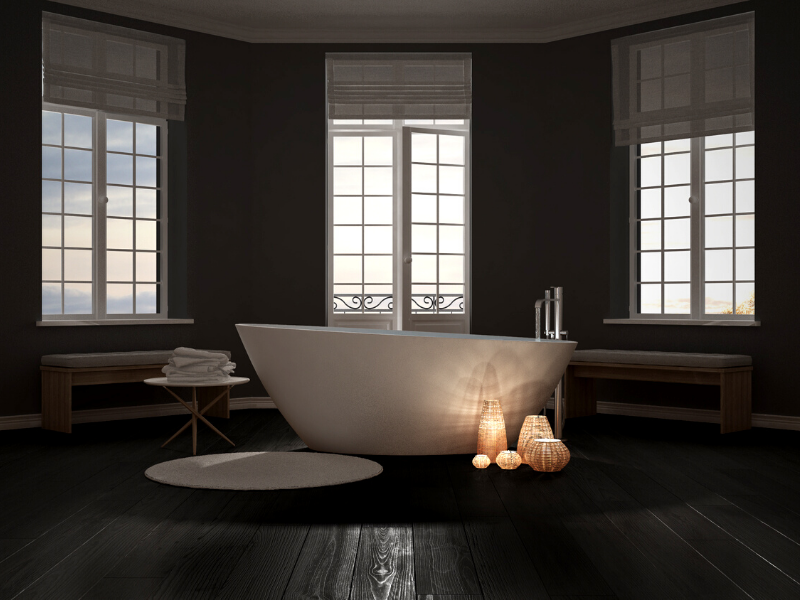 Image Source: Canva
With some creative thinking and a few do-it-yourself projects, you too can transform an everyday bathroom into a spa-like experience:
High-end shower head
There are a plethora of shower head options available today that can make even a simple shower space feel like a luxuriating experience.
Heated towel rack
Once out of the tub/shower, heated towels help you comfortably maintain your body temperature while the pampering continues.
Dimmable lights
Adjust the bathroom lights to match your moods and activities: brighter for primping, and dimmed to create a calming effect.
Less clutter
Not everything that's meant for the bathroom needs to be stored in the bathroom. Look for things that can be moved elsewhere to make the space feel a bit bigger and more organized.
Calming scents
Essential oils, luxury soaps, and scented candles are an easy way to create an aromatic atmosphere of luxuriousness.
---
This post originally appeared on the Windermere.com Blog by Meaghan McGlynn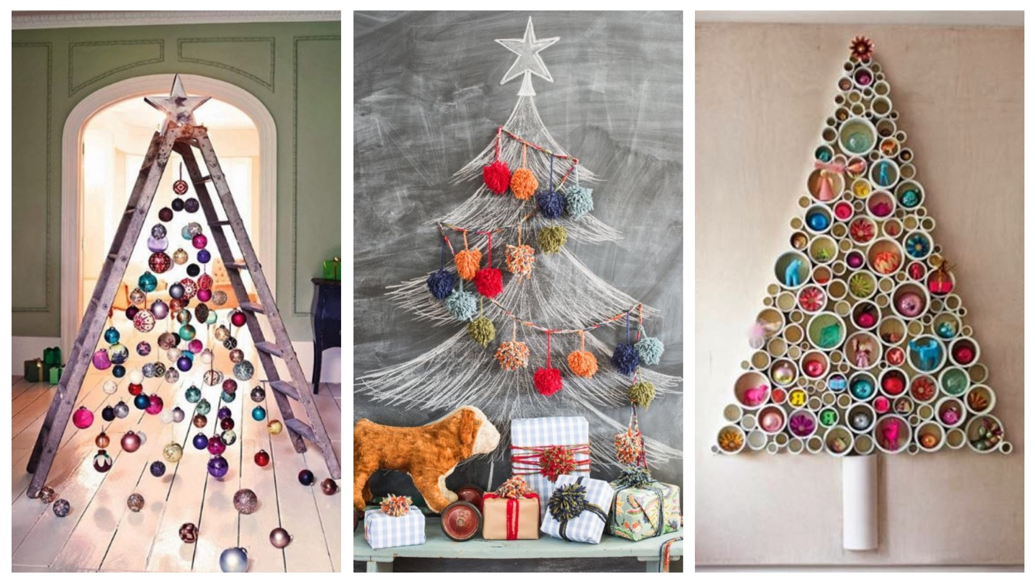 ---
The holiday season is here and for many of us, that means it's time to deck the halls. If you're looking for some inspiration and a place to start, here are some ideas that are certain to get everyone in the spirit.
A Tree of a Different Color
Photo Credit: Left – Lushome, Center – HGTV, Right – Christmas365
For many, there's nothing more quintessential during the holidays than a Christmas tree decked out in ornaments. But acquiring a tree can be challenging and expensive. Moreover, housing a tree consumes time and space. That's why we love the idea of an alternative tree. There are plenty of options you can buy online or create yourself using things you probably already have around the house. And if you miss the smell of a real tree, try a scented candle or essential oils.
The Season of Lights
Photo Credit: Amara
There's something perpetually charming about twinkling lights. Whether you're wrapping them around your front porch or adorning your fireplace mantle, extra lights deliver a warm glow during the holiday season. Getting creative and adding light to otherwise unexpected places, including bookcases, around headboards, or even in glassware, is a great way to keep everything looking merry and bright.
Act Natural
Photo Credit: Better Homes & Gardens
Not all holiday climates are built alike. If you're expecting a white Christmas, you're probably used to pine trees and winter brush, but for those of you located in regions where the mercury doesn't drop, sprinkling in natural elements can transform your home into a wintery oasis. Holly and pine needles add a traditional touch, or consider a wreath of olive branches with some sleigh bells interspersed.
Bring it All Home at Dinner
Photo Credit: Amara
When decorating for the holidays, don't forget the table! A sprig of holly adds a festive touch to your place settings. And instead of the traditional centerpiece, try placing candles in glass vases or mason jars to give your tablescape that added touch of holiday pizzazz.
---
This post originally appeared on the Windermere.com Blog